Appliqué embroidery—or, simply, appliqué—is a form of ornamental needlework that's as old as cloth itself. Appliqué differs from traditional embroidery because cloth is used to form the decorative motif instead of thread. To make an appliqué, pieces of fabric in varying colors, shapes and textures are arranged in a pattern and sewn onto a larger piece of background fabric. Appliqué can be stitched by hand or with a machine, and can be finished with different types of edging, such as a classic satin stitch or a more informal raw edge.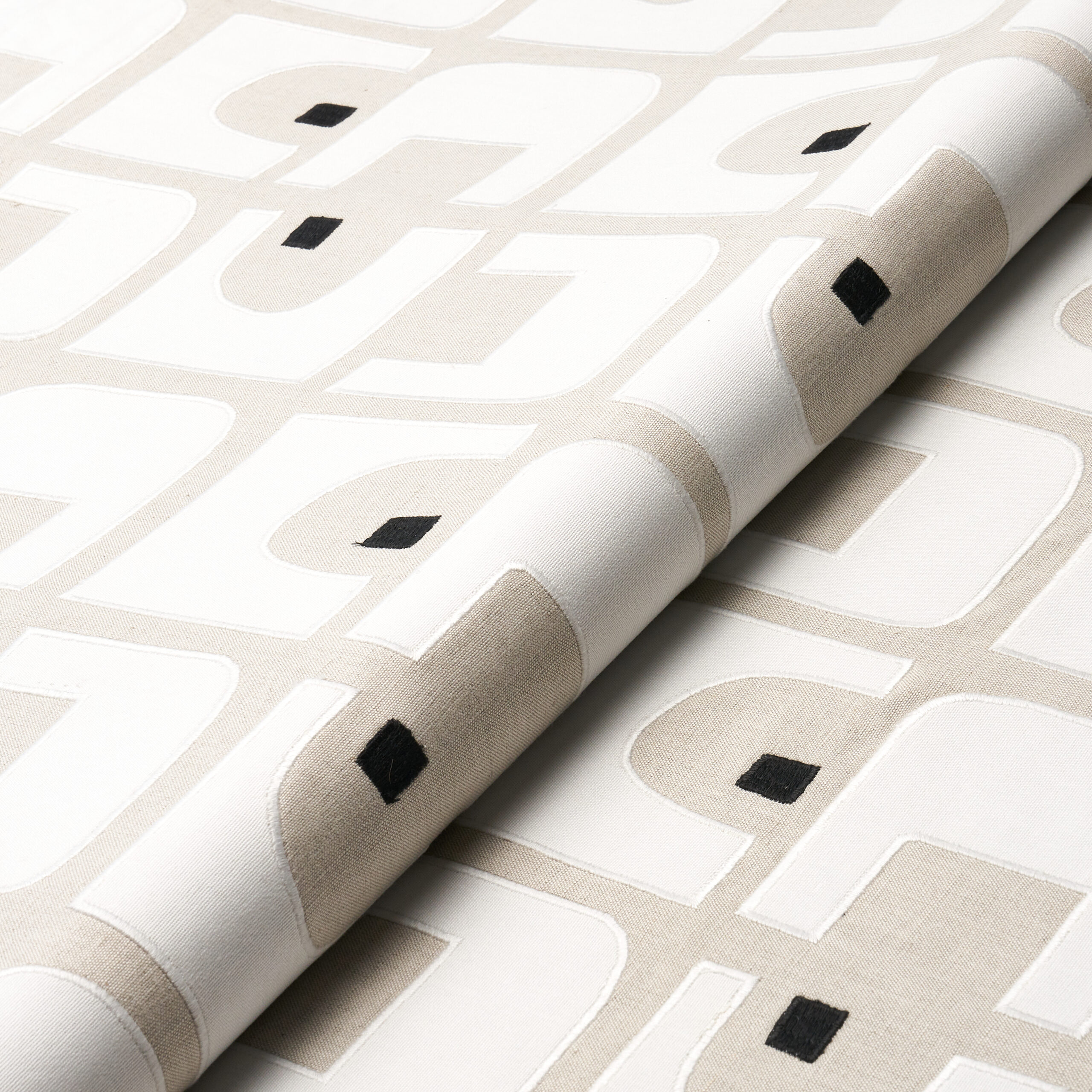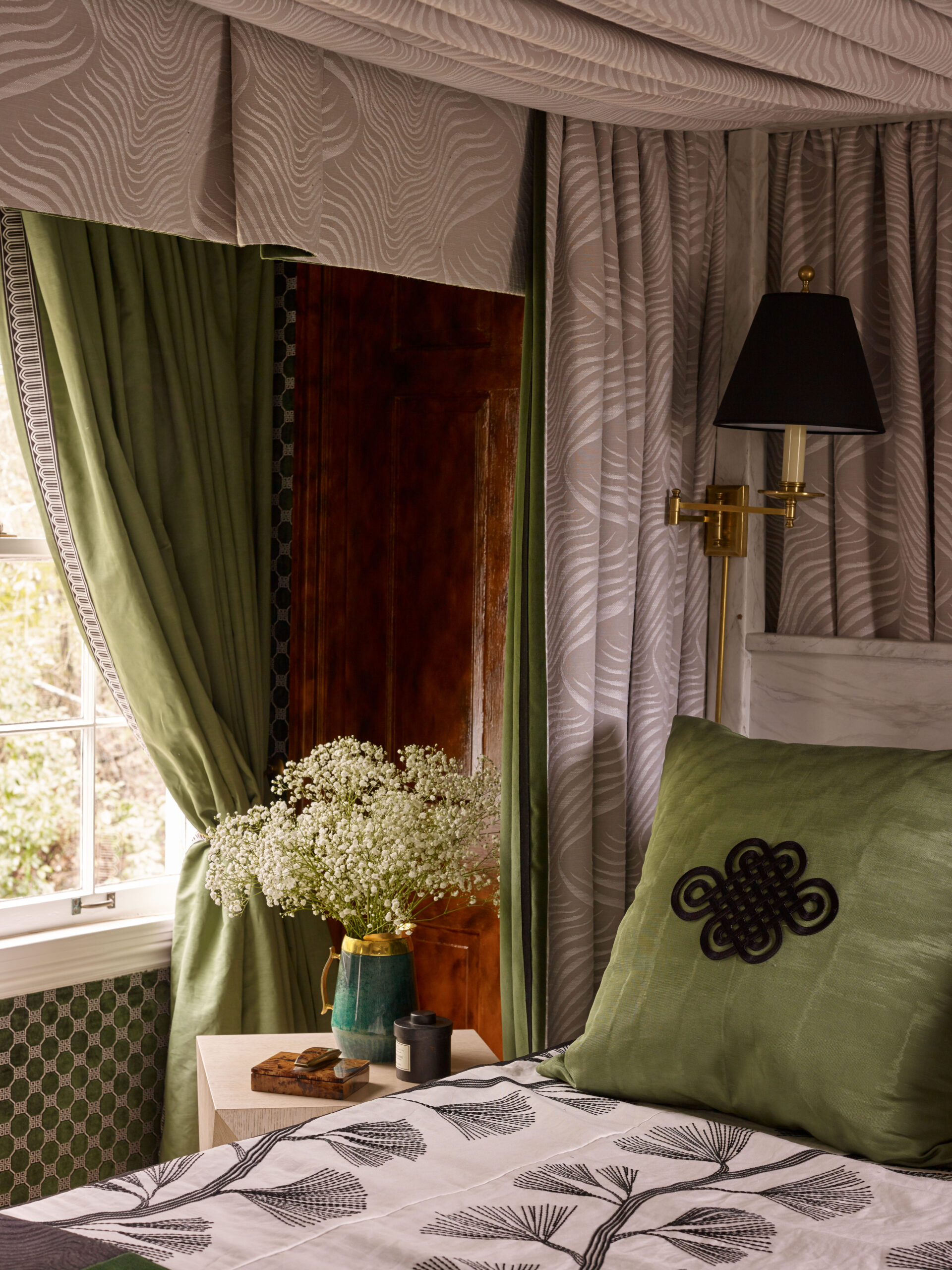 Appliqué began as a practical way to mend holes in tents, blankets and clothing. Examples date back to the ancient Egyptians and Middle Ages. The process was used to strengthen worn fabrics, patch holes and add decorative flair to banners and ceremonial costumes. An easily recognizable example from more recent decades is the classic 1950s poodle skirt with fabric fragments appliquéd to create an adorable poodle design.
Today appliqué is found on many of Schumacher's fabrics, and is beautiful on everything from pillows and curtains to bedding and table linens. The hand-cut petals and leaves of Jackie Appliqué Embroidery have an Arts & Crafts quality that feels both contemporary and nostalgic. Another Schumacher favorite is Topi Appliqué, featuring a bold graphic motif with a hint of animal print.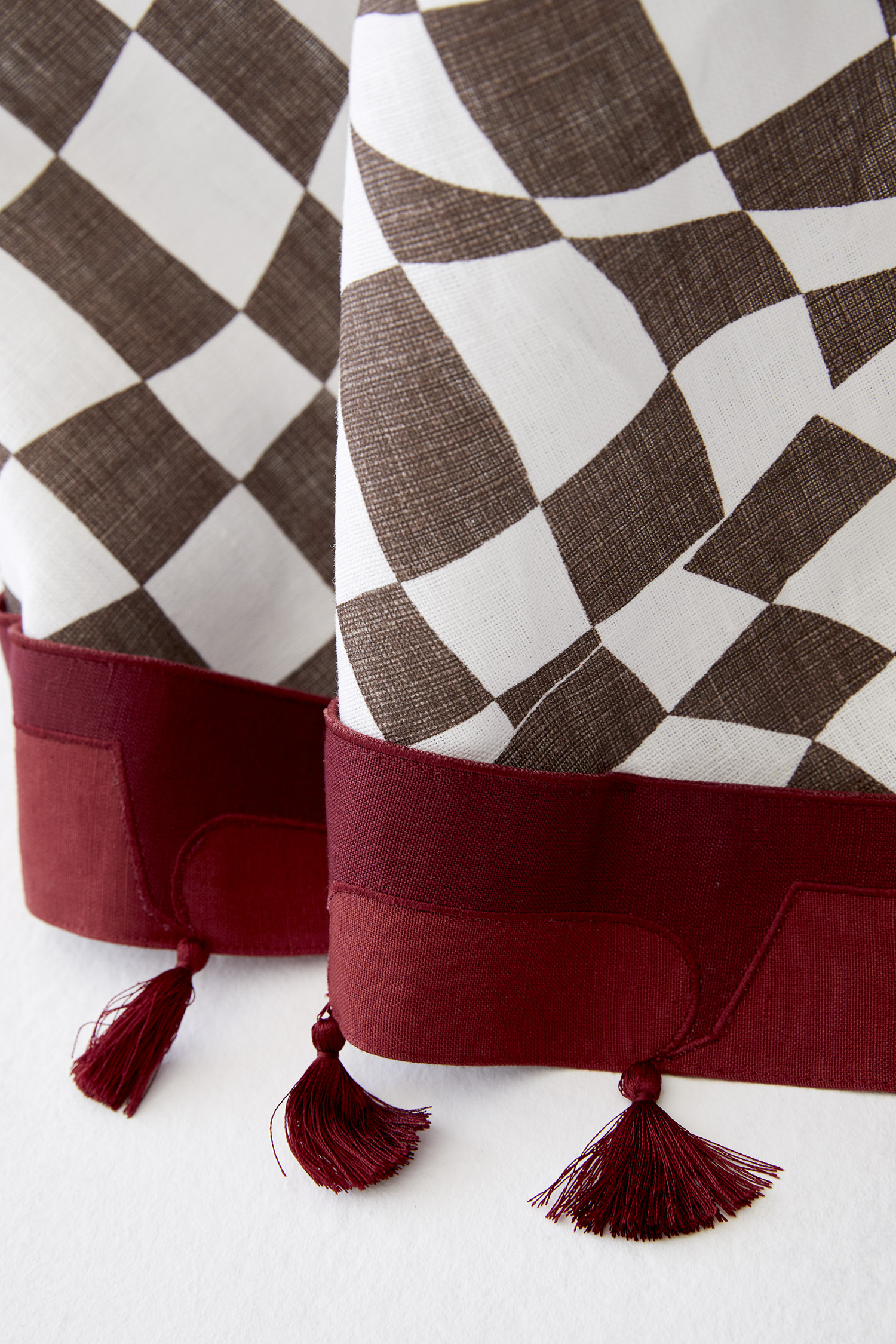 For an unconventional take on appliqué, look no further than designer Miles Redd's Ribbon Appliqué Panel. Grosgrain ribbons in graduating widths (and four color options) are appliquéd to a 12-foot-tall ivory panel, creating a unique upholstery fabric with a bold, modern feel. The fabric can hang straight for dramatic curtains and shades, or be used on the bias to give furniture a surprising asymmetrical twist.
The ancient sewing process of appliqué has stood the test of time and provides endless decorative possiblities for modern-day designers. Whether your style is minimalist or print-forward, there is an appliqué fabric for everyone.
Shop a few more of our favorite appliqué fabrics below.