If you're an interior designer, you probably see yourself as a creative person. But set that aside for a moment, because the success of your firm depends on your ability to thrive as a business person. And that requires making smart financial decisions about things like renting office space, hiring full-time staff and putting budget toward marketing materials. Benni Frowein, CEO of Schumacher Europe and Middle East, quizzed three creative geniuses on what it takes to conquer the business end of interior design. Read on for advice from Mark D. Sikes, Dan Mazzarini of BHDM Design and Maggie Griffin of Maggie Griffin Design on when to cut corners and when to go big.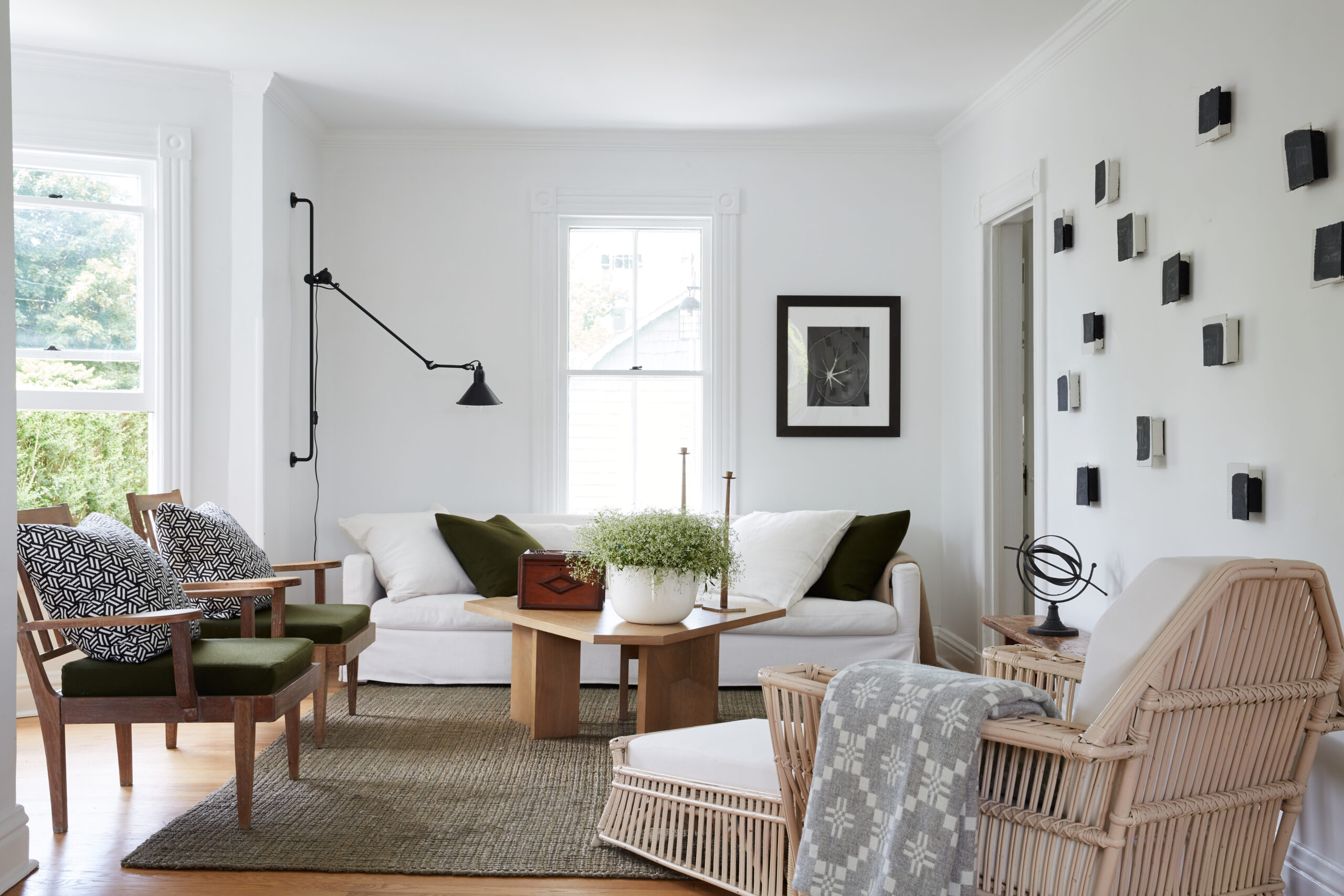 Where to Splurge When You're First Starting Out…
In most things, you want to be scrappy and lean, says Dan Mazzarini, but he found two things to be worth the investment: a private banker and good photography. "Banks like Chase offer great small business partnerships once you reach a certain level of spend, and it was transformative for our business to have one person who I could call and address any issues that cropped up with our accounts."
As for the photography, Mazzarini says it's the kind of "it takes money to make money" investment that is critical to your future success. "The work is one thing, but documenting it is really how we all build our businesses. Spectacular photography is not cheap, but that commitment of dollars is what catches the eye of editors, and forming a relationship with a good photographer early on is important."
Mark D. Sikes couldn't agree more. He met photographer Amy Neunsinger ten years ago when she photographed his home for House Beautiful, and he's relied on her ever since. "We usually do photo shoots of every install with her, and she's collaborated on a lot of our marketing campaigns. That's a splurge and a luxury."
Back to the financial side, Maggie Griffin recommends getting a good credit card that works for you. "I have an Amex Business Platinum Card and there are a million perks that come with it; I use the points for hotels and airfares, and all the expenses are organized so you can see where you're spending at a glance."
… And Where to Save
Look for ways to minimize your budget for software and screens. "Tech is always expensive, including software licenses," says Mazzarini. "When we got Google as a client, they forced us to use their cloud-based services, and now we use things like Google Slides instead of InDesign and that has been incredibly cost-effective."
Griffin has also learned to cut out paper and printing costs from her firm's budget. "We do all of our client presentations on a large television screen that we mirror from our computers, and then we provide the clients with a digital copy. Very few people want paper copies now." And instead of printing out memos and handouts for meetings, everyone brings their computers and works collaboratively on Google Docs. For any physical notes that need taking, the team uses a large dry-erase board.
But, our three panelists caution, don't cut the budget for crucial systems. Programs like QuickBooks and Studio Designer are a must when it comes to keeping the business end of things functioning.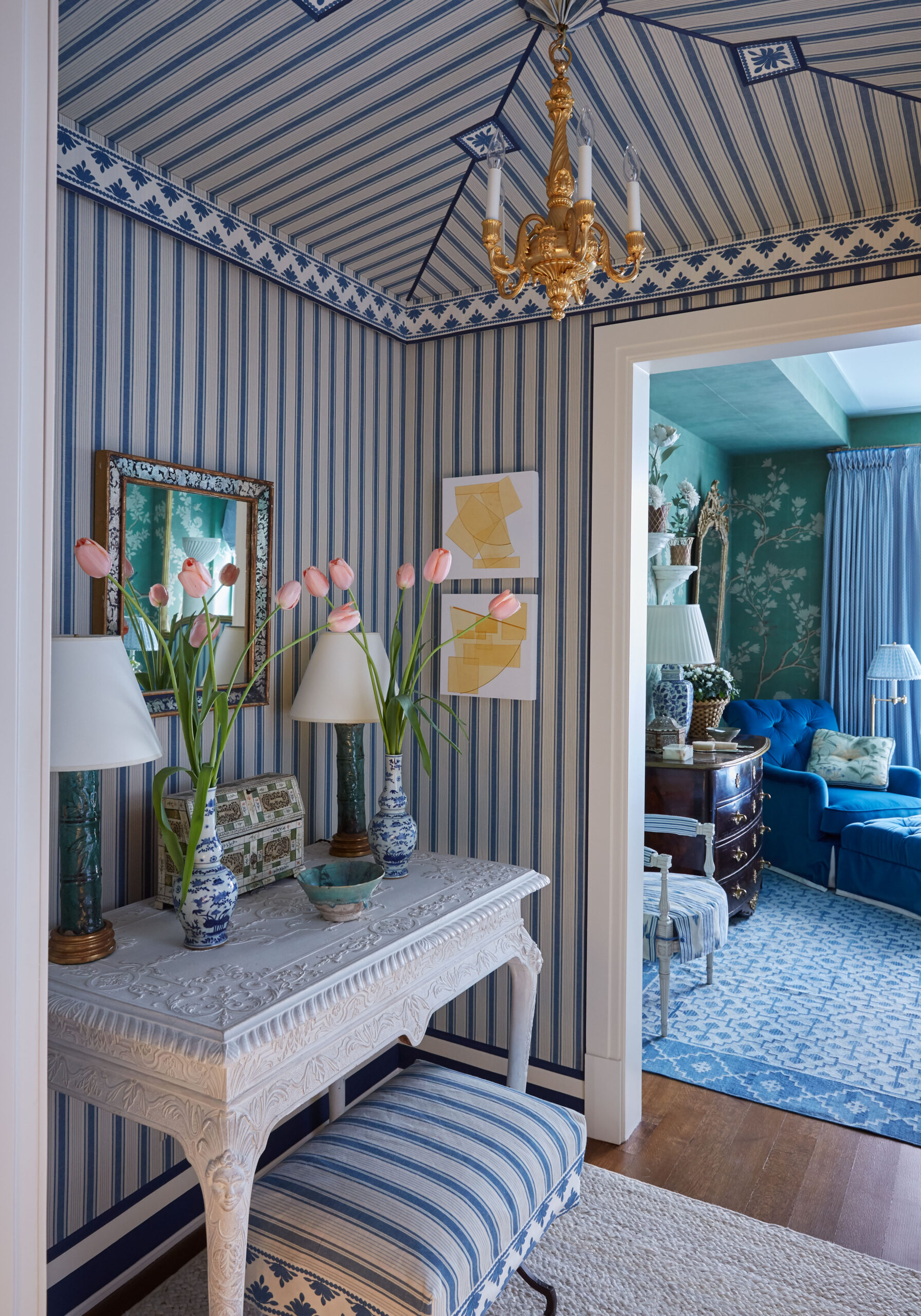 Should You Rent or Buy Office Space?
The answer may be neither! All three designers started their businesses in their homes—for Sikes, that meant working out of his garage and garden; Mazzarini, meanwhile, had a tiny NYC apartment strewn with fabric samples—and they recommend avoiding big line items like rent or mortgage payments until you have a clearer financial picture. "If you have a live/work space, a certain percent of that is a tax write-off," says Mazzarini. "So working out of your home does have its benefits."
However, once you're on firmer footing, all three say investing in office space pays off. Your office can function as a calling card for your business, and it's an ideal environment for impressing clients. "You can create a space that's on-brand and makes people on your team feel valued," says Mazzarini. "People walk into our office and say 'Wow, this is great. We want to work here too.'"
Whether you ultimately rent or buy may depend on your local real estate market. In Gainesville, Georgia, Griffin discovered it was most cost effective to purchase and renovate the 1920s bungalow that serves as her company HQ. "It was one of the best things I ever did for myself. It has the look and feel of a home, and the office is a place that everyone loves to be. Plus, we make a big deal of proposal day. We have the candles lit, the music on, and the snacks out."
But in places like New York City where real estate prices are sky-high, amassing the massive down payment required to buy is less feasible. Instead, Mazzarini decided to sublease his first office space. "That required very little commitment and gave us so much flexibility at a time when things were still uncertain," he says. When it came time to expand and rent his own space, Mazzarini leveraged something called Tenant Improvement Dollars. "When negotiating the lease with the landlord, we were smart about our spend and baked some of the cost into building out the space. Rent is a big expense, but we try to make that money work for us."
Sikes also recommends renting in cities like Los Angeles where the design community's center of gravity constantly shifts. "We want the flexibility to grow, to downsize, to move—and renting gives you that," says Sikes.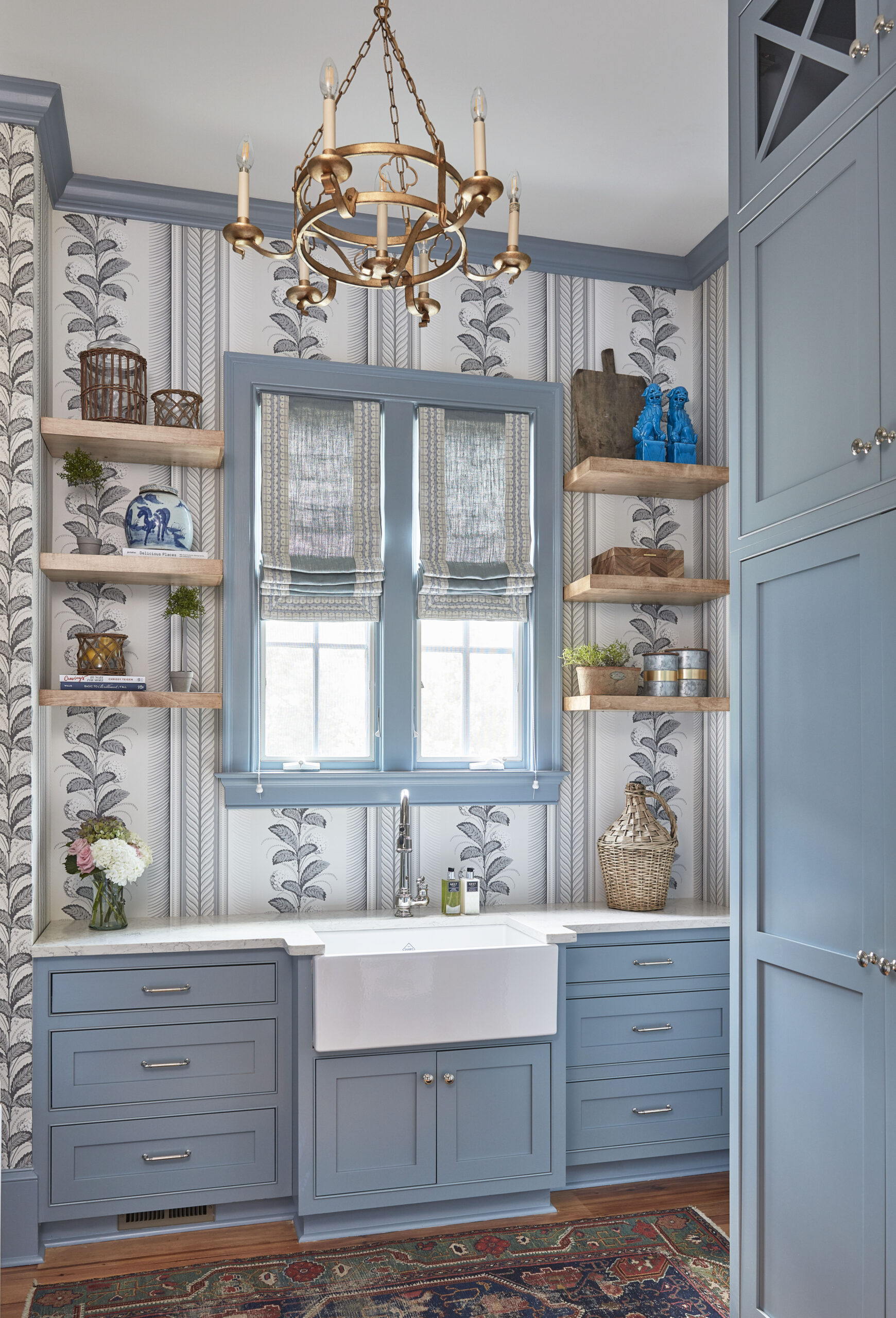 Should You Hire Staff or Outsource?
When it comes to hiring staff, more is not necessarily more, says Sikes. He thinks you should proceed with caution before committing to bringing someone on full-time, and he finds a streamlined team is the most efficient. Like Sikes, Mazzarini is slow to hire full-time staffers and starts people on a 90-day trial on an hourly basis before bringing anyone on board. And he still hasn't hired an administrative assistant. "What is the tipping point for hiring someone? When you spend more time organizing your day than participating in it. We have reached that point many times, but we still haven't pulled the trigger."
Instead of hiring full-time staffers, you can hire CAD designers and graphic designers by the hour and contract PR firms to do marketing work for specific projects. "All of my PR and web design is done out-of-house, and that keeps things very efficient for me and gives me the confidence that I don't need to worry about it," says Griffin. Hiring an assistant, a bookkeeper and someone to process orders—all of whom are paid hourly—has also put an end to late nights in bed with the laptop. "When they turn in their hours, it's so obvious how much I needed them."
As for who to hire, our panelists shared the PR and web management firms they turn to:
Mark D. Sikes: Elizabeth Blitzer of Blitzer & Co. "They've been helpful with our launches and book tours, and it's great having not only their insight but also their follow-up with press."
Dan Mazzarini: M18 and the McGraw Agency. "The McGraw agency helped bring some definition around our residential business and made some key introductions to adjacent brands and partnerships. And M18 does amazing press for beautiful hotels and developers all over the world. We can't afford them anymore, but they were rad."
Maggie Griffin: Allyson Conklin Public Relations and Sawyer Media Group. "Allyson Conklin PR is out of Fort Collins, Colorado. I've never even met them in person, but they have such a creative vision for things I'm not even thinking of and I love that."
Want to listen to our full conversation about balancing your budget? Watch the full video with Mark D. Sikes, Dan Mazzarini, Maggie Griffin and Benni Frowein below and be sure to follow Schumacher on YouTube for more interviews with interior design tastemakers and webinars on the business of design.