While Josef Frank published many works highlighting his feelings about architecture, furniture and interiors, the pioneering 20th-century designer said very little about his beloved textile prints—except this: "The freer the pattern, the better."
Take Frank's wild and fanciful Citrus Garden, a pattern he created for Schumacher in 1947. In the hope that viewers would immerse—and even lose—themselves in the complex world within the print, Frank intentionally made it difficult to see where the pattern ends and starts to repeat. He drew Citrus Garden and other freewheeling textile designs—including the beloved Exotic Butterfly—by hand, often at his kitchen table, twisting and turning the paper to make the prints more dynamic. Though stylized, the resulting flora and fauna motifs are wonderfully naturalistic.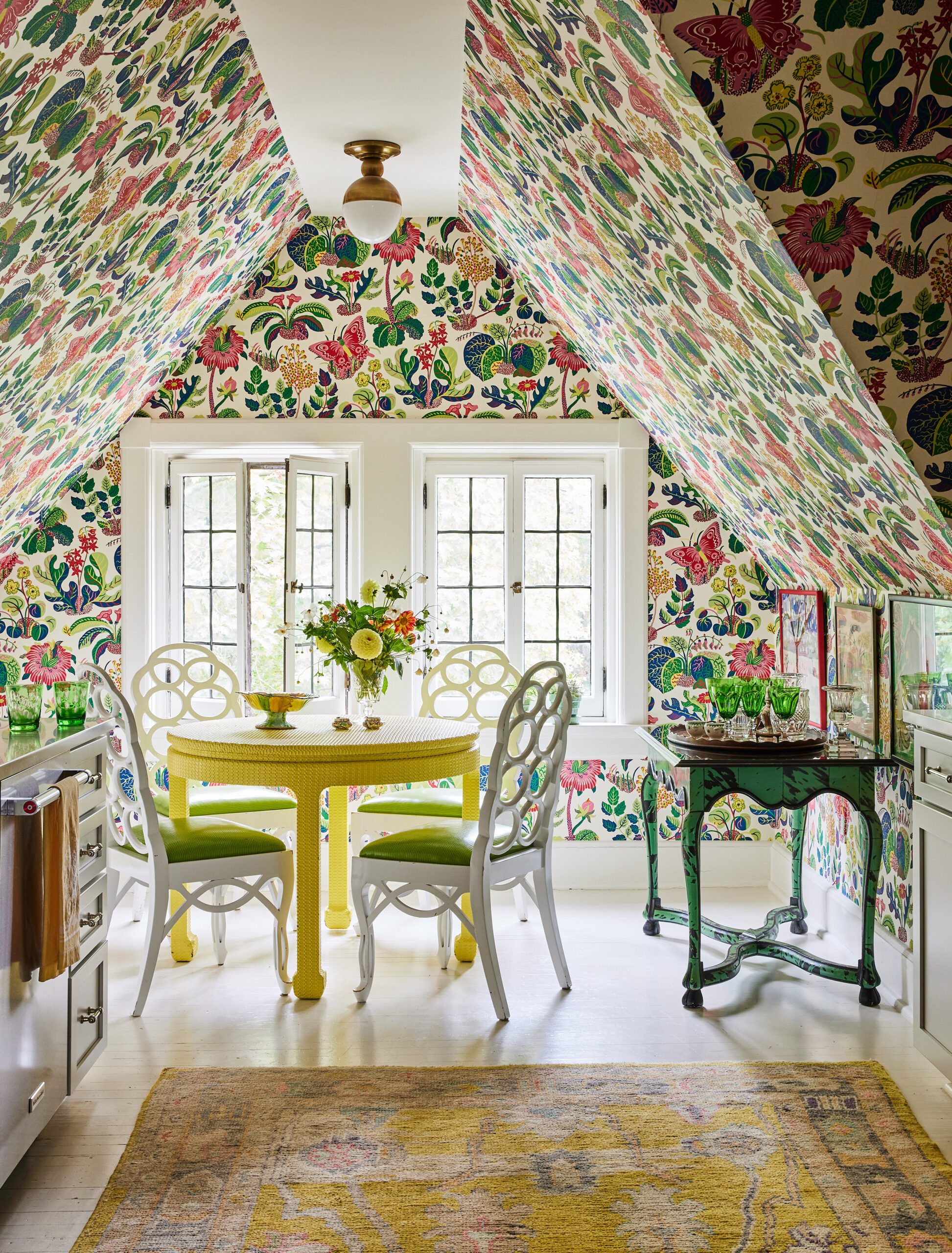 Though Frank's impact on the world of design is widely celebrated today, that wasn't always the case. Born in Vienna, Austria, in 1885, Frank studied architecture and began his career designing houses and large residential blocks for upper-middle-class Jewish families. In 1925, he founded an interiors firm, Haus & Garden, with two other prominent designers of the time, Oskar Wlach and Walter Sobotka.
As part of Vienna's burgeoning modernist scene, Frank was invited by French architect Le Corbusier to join the newly-formed International Congress of Modern Architecture, a group dedicated to advancing the principles of modernism through design. However, by the 1920s Frank's version of modernism had already begun to diverge from that of the larger group, and he left the Congress after two meetings.
Unlike Le Corbusier, Frank did not see the home as "a machine for living in." Rather, he gravitated toward a more artistic, colorful style and saw comfort as an essential quality of good design. He also abhorred the use of steel in furniture, instead preferring natural materials and quality craftsmanship. Frank's strong beliefs made him an outsider among the modernists, and his designs of the late 1920s were roundly criticized.
In 1933, as anti-semitism rose in Vienna, Frank and his wife Anna moved to her native Sweden. Estrid Erikson, the founder of Swedish heritage brand Svenskt Tenn, had been a longtime admirer of Frank's work—particularly the way he championed comfort and hominess—and in 1934 invited Frank to design for the brand. His first task was to develop a few rooms for an upcoming exhibition of contemporary Swedish decor. His displays featured furniture with inviting, rounded forms, voluminous textures, bold prints and vibrant color. The local media was unimpressed by Frank's collection and derided it as gaudy. But Frank was bored by the utilitarian, functional and muted interiors then popular in Stockholm, and with Erickson's support, he carried on with his vision.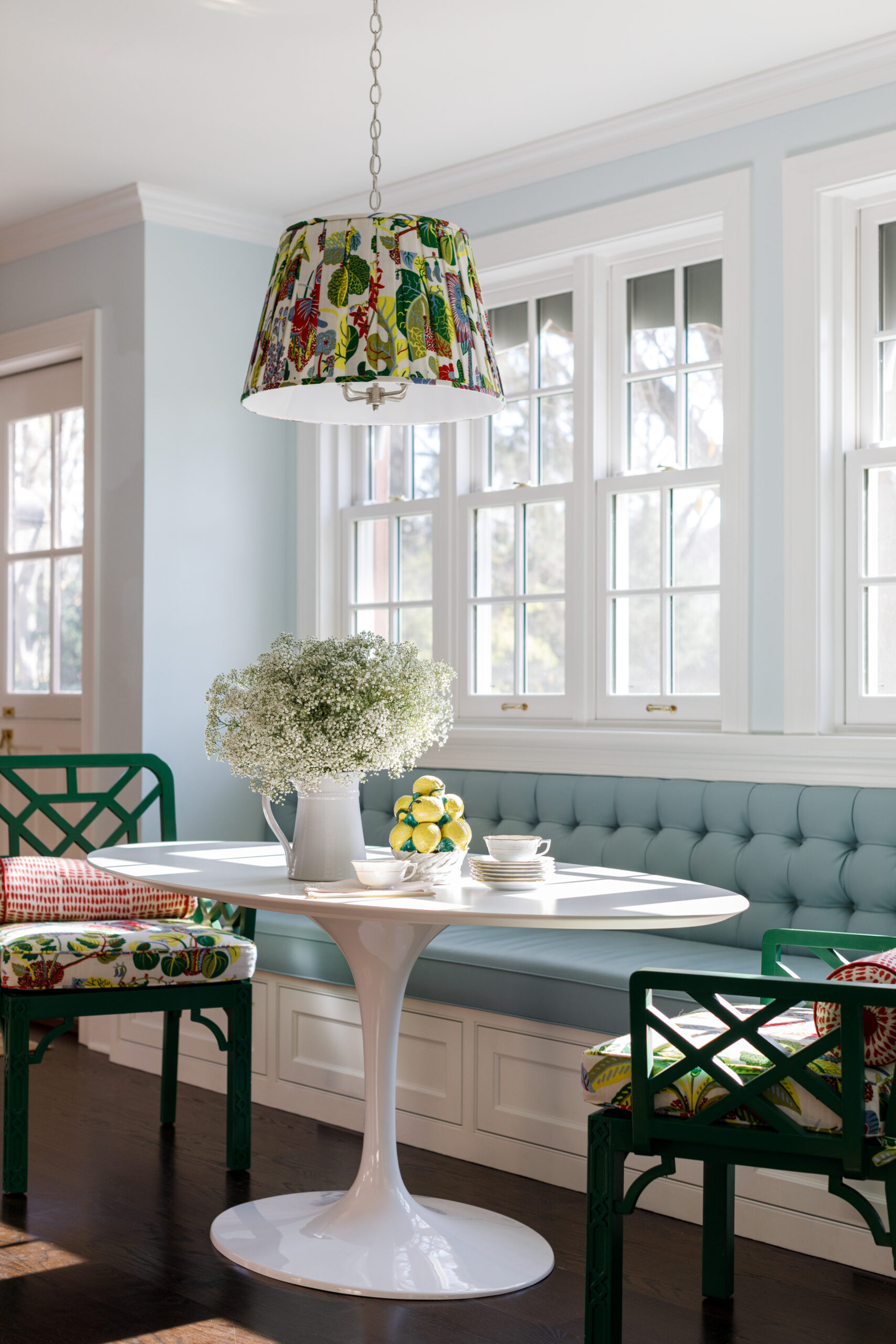 "The freer the pattern, the better."
Svenskt Tenn's Frank-designed vignettes at the World Expositions in Paris in 1937 and New York in 1939 were unlike anything that had come before. Characterized by Frank's signature use of bold textiles and colors, the designs were a sensation—and they cemented Svenskt Tenn as a model for what is now considered modern Swedish style.
During World War II, Frank and Anna left Sweden for New York. Frank continued to design for Erikson, however, and in 1944 sent her 50 new prints for her 50th birthday. The symbiotic relationship between Erickson and Frank lasted over three creative decades and resulted in 160 prints and 2,000 furniture sketches.
But Frank was not restricted to creating for Svenskt Tenn. In 1947, Schumacher commissioned several patterns from the Swedish luminary, including Citrus Garden. In recent years, Schumacher also acquired Exotic Butterfly from Frank. These two patterns were revived in 2014 as a part of Schumacher's 125th anniversary celebration, and today Schumacher is the only American fabric house to carry Frank's designs. Thanks to their wild popularity, Schumacher introduced wallpaper versions of Citrus Garden and Exotic Butterfly in 2017.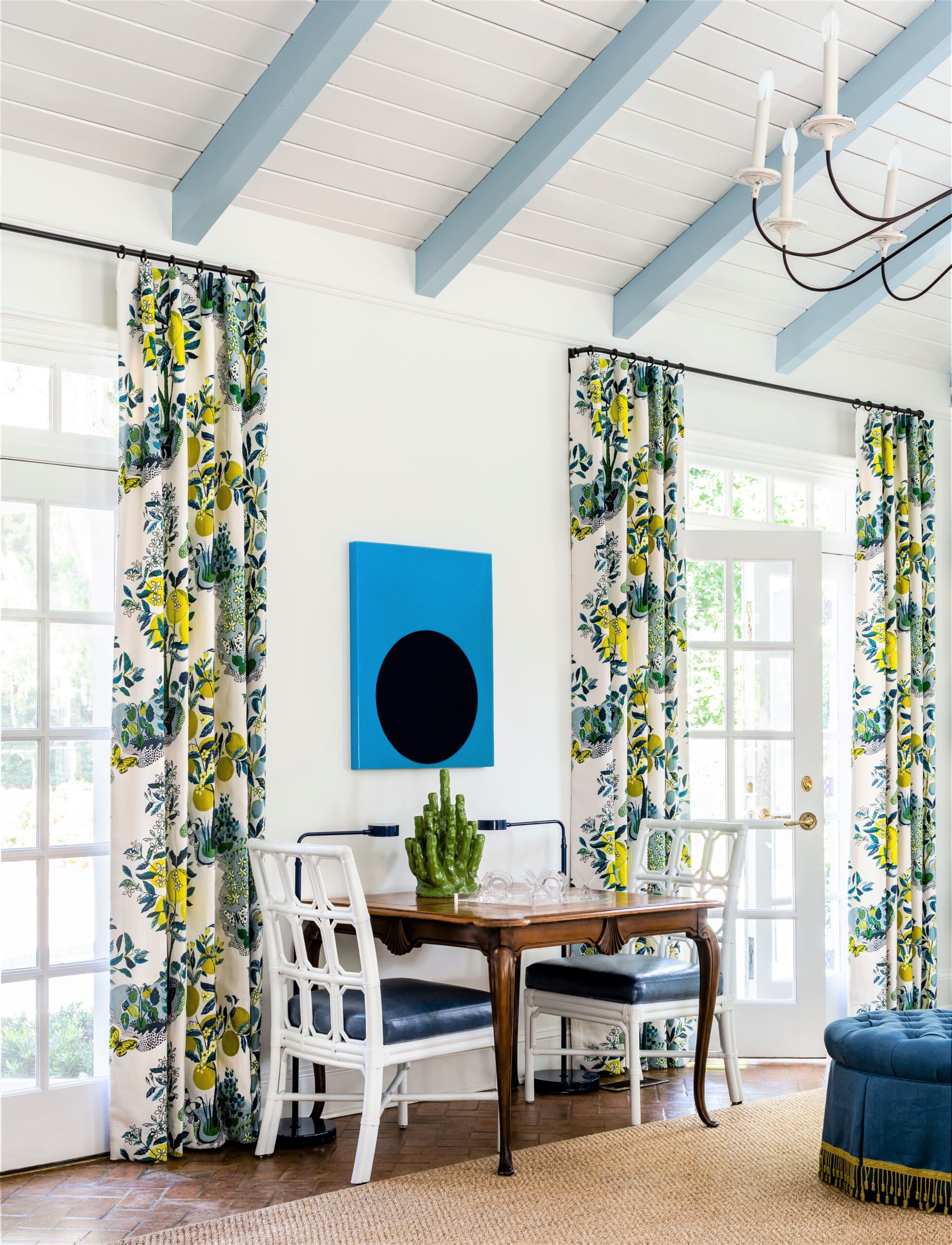 "It doesn't matter if you mix old and new or different styles, colors and patterns. The things you like will always blend, by themselves, into a peaceful whole."
Today Josef Frank's legacy is honored by decor enthusiasts all over the world. Paving the way for the Swedish Modern aesthetic, Frank freed the design world of uniformity and replaced it with comfort and color—and his use of botanicals, florals and other natural forms inspired generations to come. Frank's maximalist style showed that standing out wasn't a bad thing, and he believed that to create a home, you must fill it with what you love. "It doesn't matter if you mix old and new or different styles, colors and patterns," he said in 1958. "The things you like will always blend, by themselves, into a peaceful whole."
Shop Pillows and Accessories Featuring Josef Frank's Iconic Prints