"If I have one thing I do well, it's breaking the rules," Johnson Hartig says. "My eye just instinctively knows how to put things together." Hartig is the creative force behind Libertine, a fashion brand known for its brilliant colors, wild patterns, distinct proportions and overall flamboyance. His current collection includes skeletons and strawberries, polka dots and plaid, lilacs and leopard print. Nothing seems to go together, and yet somehow, it works. Hartig's keen grasp of the conventional rules allows him to combine shades, prints, materials and embellishments in creative and liberating ways. He says that "really understanding the rules before attempting to break them" is essential to his design prowess.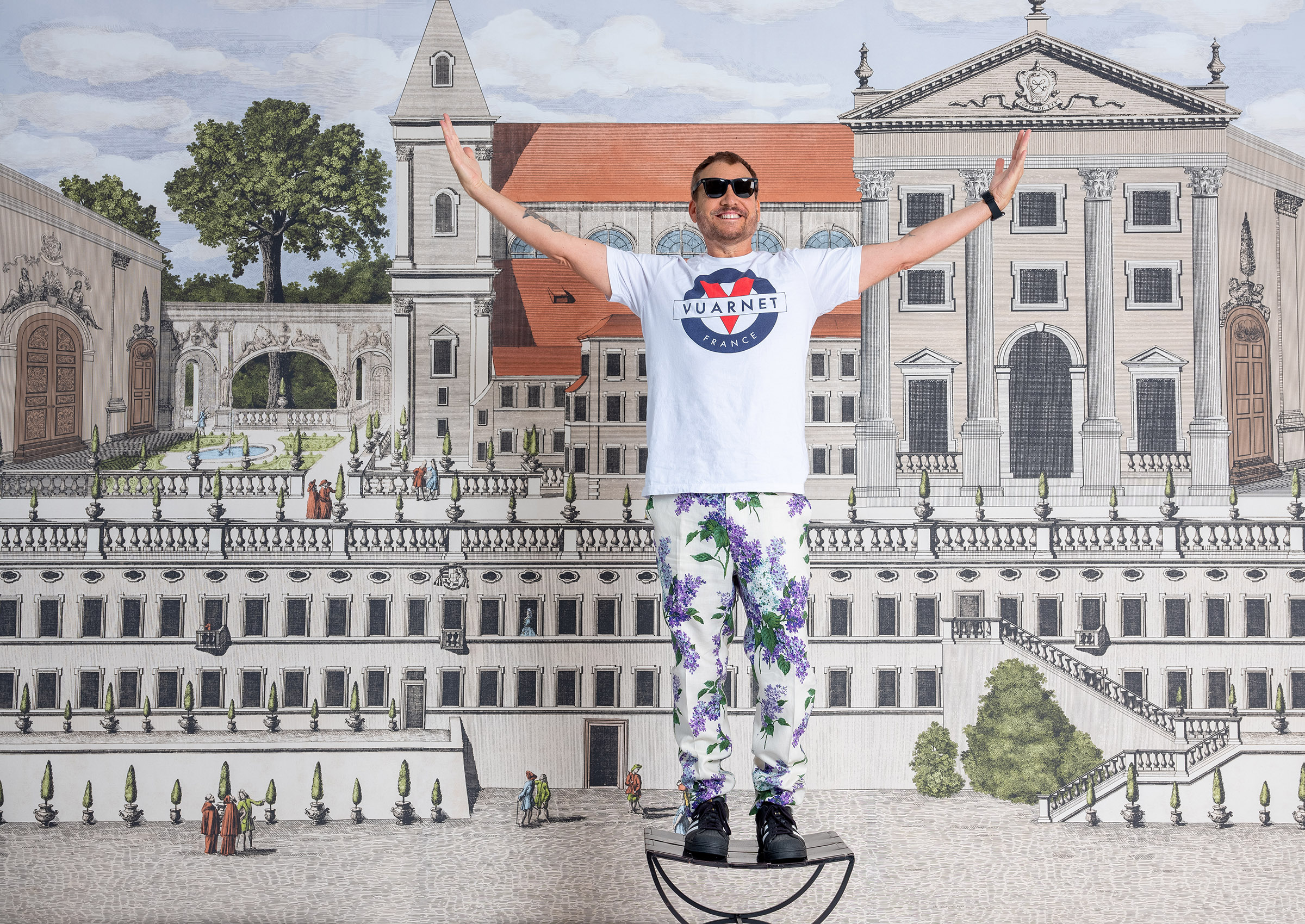 You have to understand the rules before attempting to break them.
"There are definitely proportional rules. Pattern rules. Color rules. Certain things work better together than others," he clarifies. These rules apply to fashion and interiors, too, and Hartig took that into consideration when designing his second groundbreaking collection with Schumacher. Johnson Hartig for Libertine for Schumacher collection is available now and features fabrics and wallpaper that illustrate Hartig's love of decor. "I could've just as easily been an interior designer as a fashion designer," he says. "I feel like most times my house gets as much or more attention than my clothes do."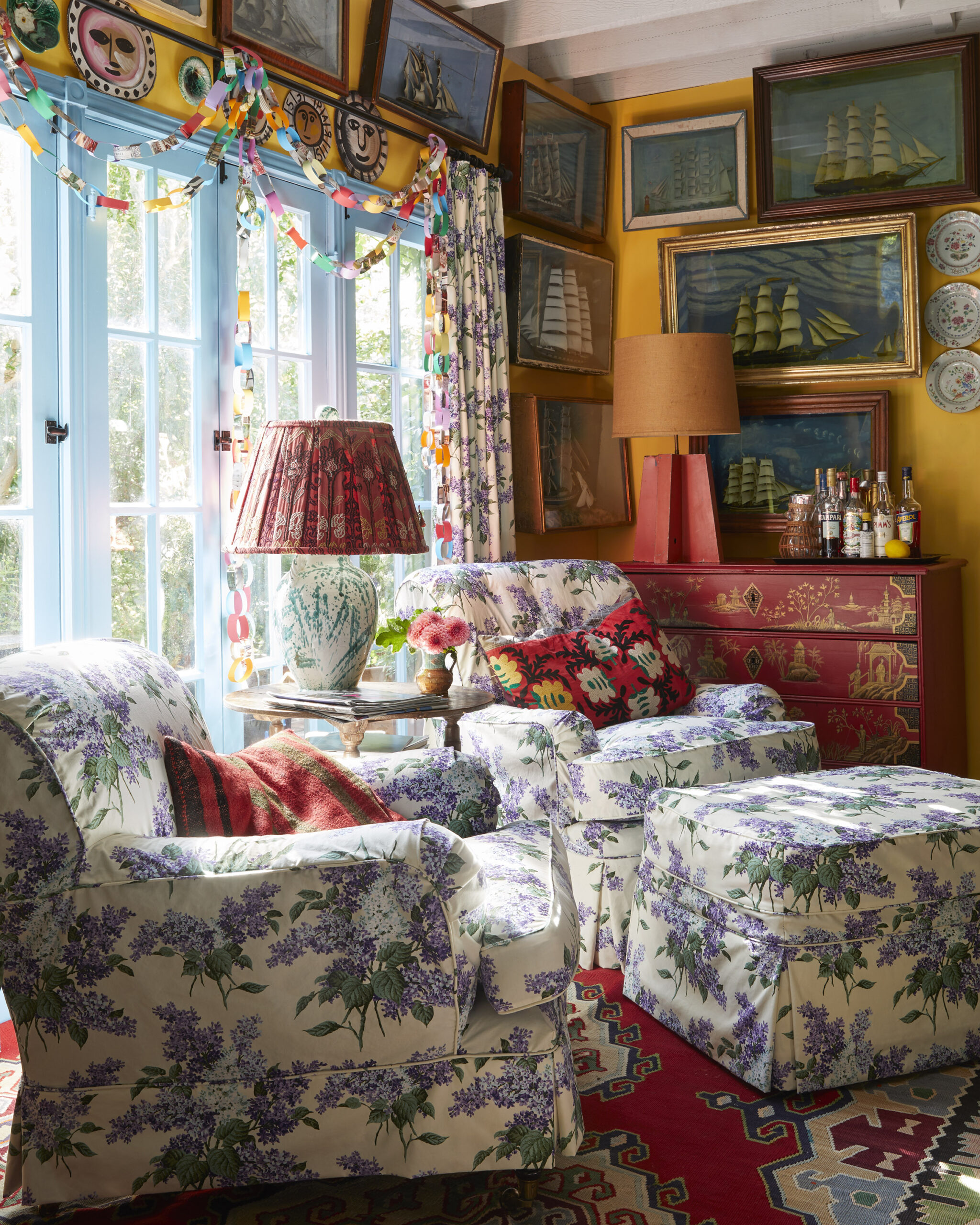 To develop the line, Hartig worked with Schumacher's Creative Director, Dara Caponigro, taking a hands-on approach to ensure each stripe, shade and scheme worked. "I take samples home, and tape them to a wall or pin them to curtains for months at a time before I commit to anything," Hartig says about his design process. "There are things that would work on a sofa that would not work on a wall and vice versa."
Natural and pretty, the current collaboration is a touch tamer than his first, which included a wild mix of ikat, text, toile, dragons and tigers. The new Le Citron and Proust's Lilacs are gorgeous and versatile patterns that look lovely in any interior. "I really wanted this collection to be something that designers could go to on a daily basis and think, 'In this colorway, it's very neutral, it's very pretty, but it's still very interesting,'" Hartig says.
Don't worry: if you're after Hartig's usual exuberance, it's here. Hotch Potch Crazy Quilt is one of Hartig's signature prints—a riot of patterns and colors stitched together in something that looks more like a collage than a traditional quilt.
For Dazzle Ship Velvet, a graphic geometric print that Hartig used in the first collection and expanded upon in the new release, the surprising element is the fabric: velvet. "I love anything textural, and I love anything that feels elegant and lovely. I had this idea of something French moderne that you'd see in club chairs and smoking parlors in 1930s France."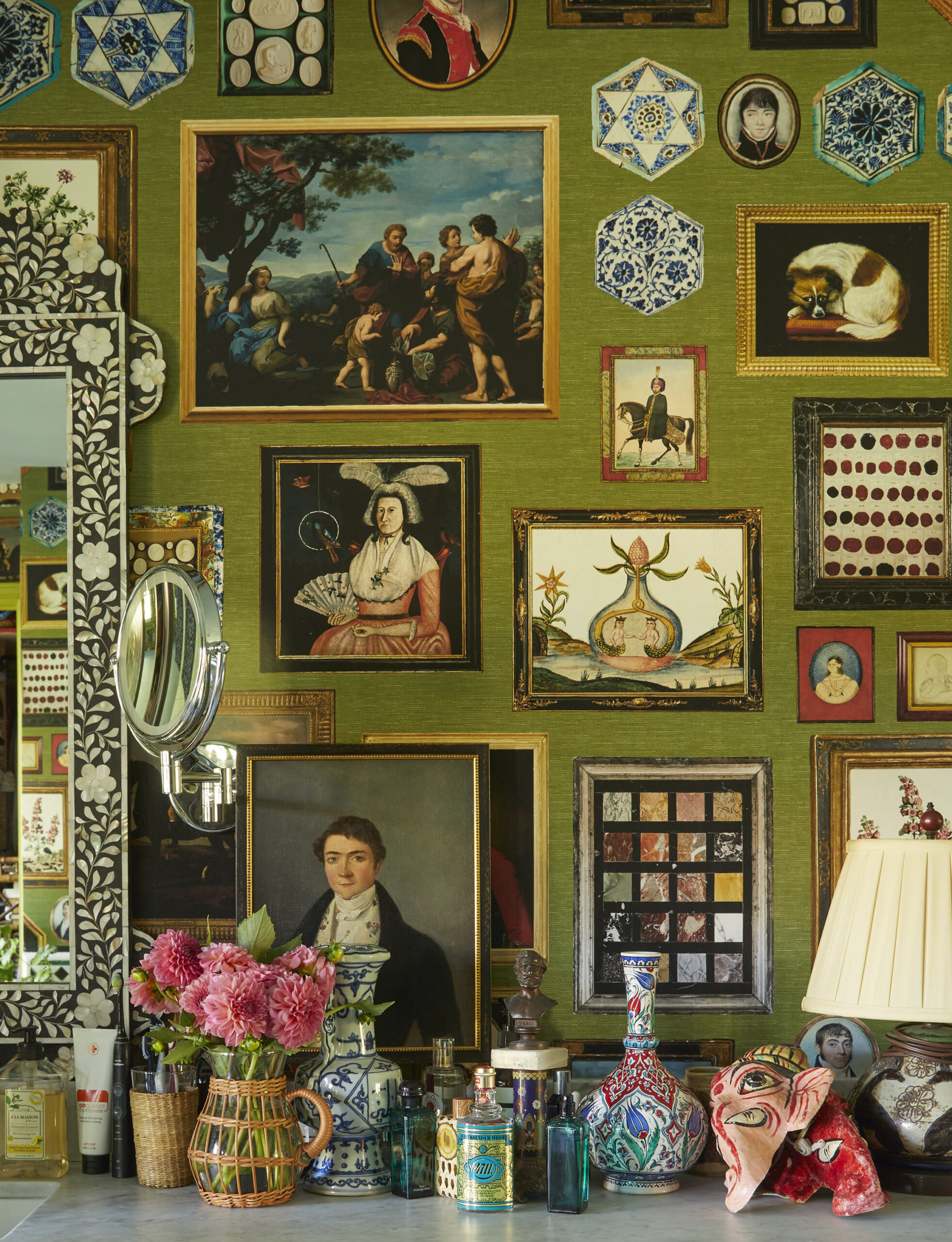 Le Grand Tour is a gallery of artworks, ranging from vintage to cheeky, on a striped, floral or green wallpaper. "I love visual trickery and trompe l'oeil," Hartig explains. "My idea with Le Grand Tour was to wallpaper a room to look like you've collected and amassed this delightful collection for the last 30 years. I wanted the background to appear like pretty wallpapers on their own, even without the pictures on top of them." He used it to paper the guest bathroom in his Los Angeles home. "Every time I enter that bathroom I'm struck for a second and tricked, thinking, 'Oh, when did I hang all these pictures?' I love this element of surprise, in interiors and in clothing."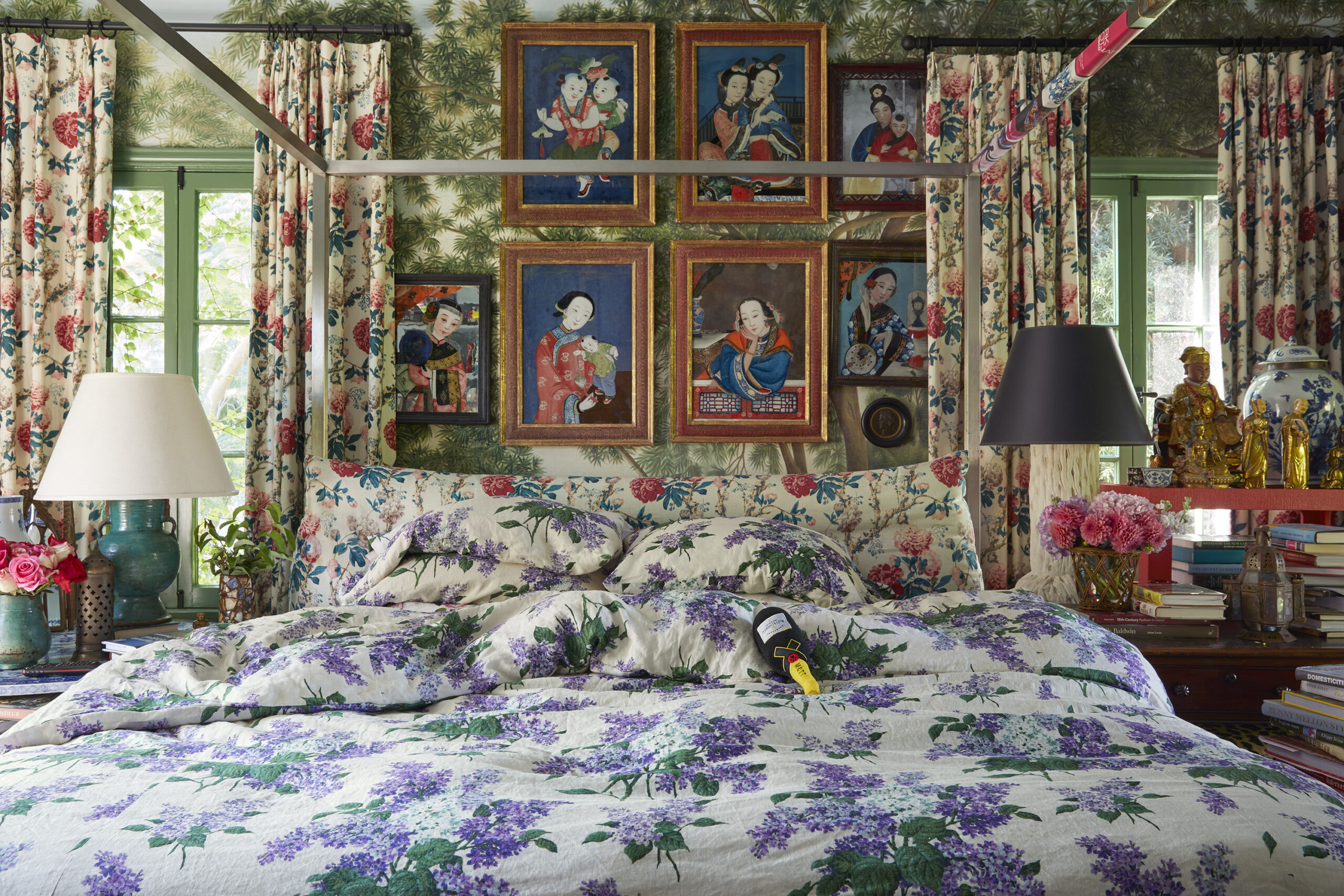 If you want to try something, try it. Go for beauty.
The Johnson Hartig for Libertine collection is a vivid demonstration of Hartig's style as a designer, collector and lover of images. He has over 50,000 pictures that he references on his iPad, and in his free time, he designs wallpaper just for fun. He finds inspiration everywhere, from museums and ancient cultures to poems and vintage dresses on eBay. Forever a maximalist, Hartig steers clear of the muted and plain. "I was never into all-white minimal rooms. There's so much out there to be interested in that I can't imagine not wanting to surround one's self with it. I like layers and layers and layers and pictures on pictures and fabrics on fabrics," he says, his enthusiasm contagious. "If you want to try something, try it. Go for beauty. It changes one's life so much to live in an environment that's comforting, visually beautiful, and exciting."