For designs that demand durability, high-performance fabrics are the way to go. With their ability to withstand everyday wear and tear, this type of fabric is a staple for outdoor furniture and family-room sofas alike. We spoke with Patterson Flynn Creative Director (and former VP of Design at Schumacher) Pamela Marshall about what it takes for a fabric to earn the "high-performance" label, and how you can use it in various spaces. Read on for her intel.
What Is a High-Performance Fabric?
A fabric must have these three characteristics to be considered "high-performance": an appropriate weight, a construction tight enough to ensure that its yarns don't catch or pull, and the ability to withstand wear without the fibers breaking down or thinning. Construction can include numerous types of yarns, weaves and patterns, provided the fabric passes abrasion tests for the desired outcome. An abrasion test will show that a high-performance fabric can withstand quite a lot of wear, up to about 30,000 double rubs or more.
In the past, the variations of high-performance fabrics were differentiated by abrasion and durability. But following great innovation in performance fabric design, these fabrics now offer many other benefits, including stain resistance, water resistance, mold resistance, fade resistance and light fastness.
What are the Different Types of High-Performance Fabrics?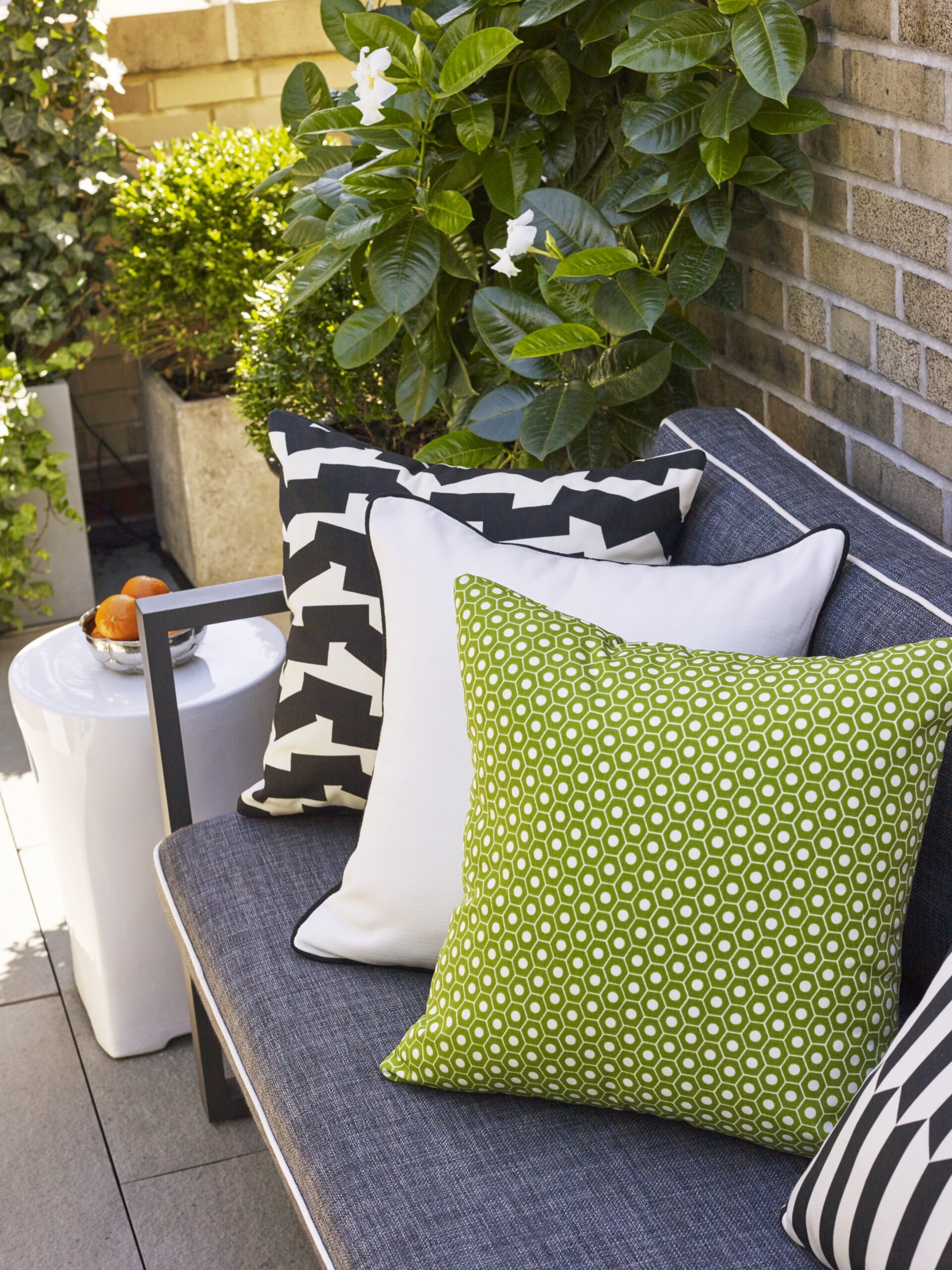 High-performance fabrics come in three categories: indoor, outdoor, and indoor/outdoor.
Indoor
Most indoor performance fabrics have high abrasion and stain resistance. They're typically used on upholstery in living rooms and dining rooms, or basically any area in the home that has a lot of activity and use. This durability is a win for families with children and pets—what's not to love about a gorgeous fabric that holds up to dirt, wear, and tear?
Outdoor
Most outdoor performance fabrics have high abrasion and stain resistance, as well as water resistance and heightened light fastness. These additional qualities keep them in tip-top shape, rain or shine.
Indoor/Outdoor
As textile technology has evolved, the line between indoor and outdoor fabric has blurred. In the earliest days of outdoor fabric, naïve technology in yarns produced fabrics that were stiff, a bit scratchy and flat—and pattern availability was limited, too. With the yarn variety and post-production finishes available today, traditionally outdoor yarns now come in softer and more versatile options, allowing for a broader range of style and design opportunities. These fabrics are more often referred to as indoor/outdoor, and can be used in either area, not just in one place or the other. For instance, someone with floor-to-ceiling windows with consistent strong sunlight may want to use an indoor/outdoor fabric for the superior light fastness.
Looking for a durable fabric that stands up to the elements or all manner of household sins? Schumacher offers dozens of indoor/outdoor fabrics (in some of our most beloved patterns!) and we're regularly adding more.
What to Consider When Sourcing High-Performance Fabrics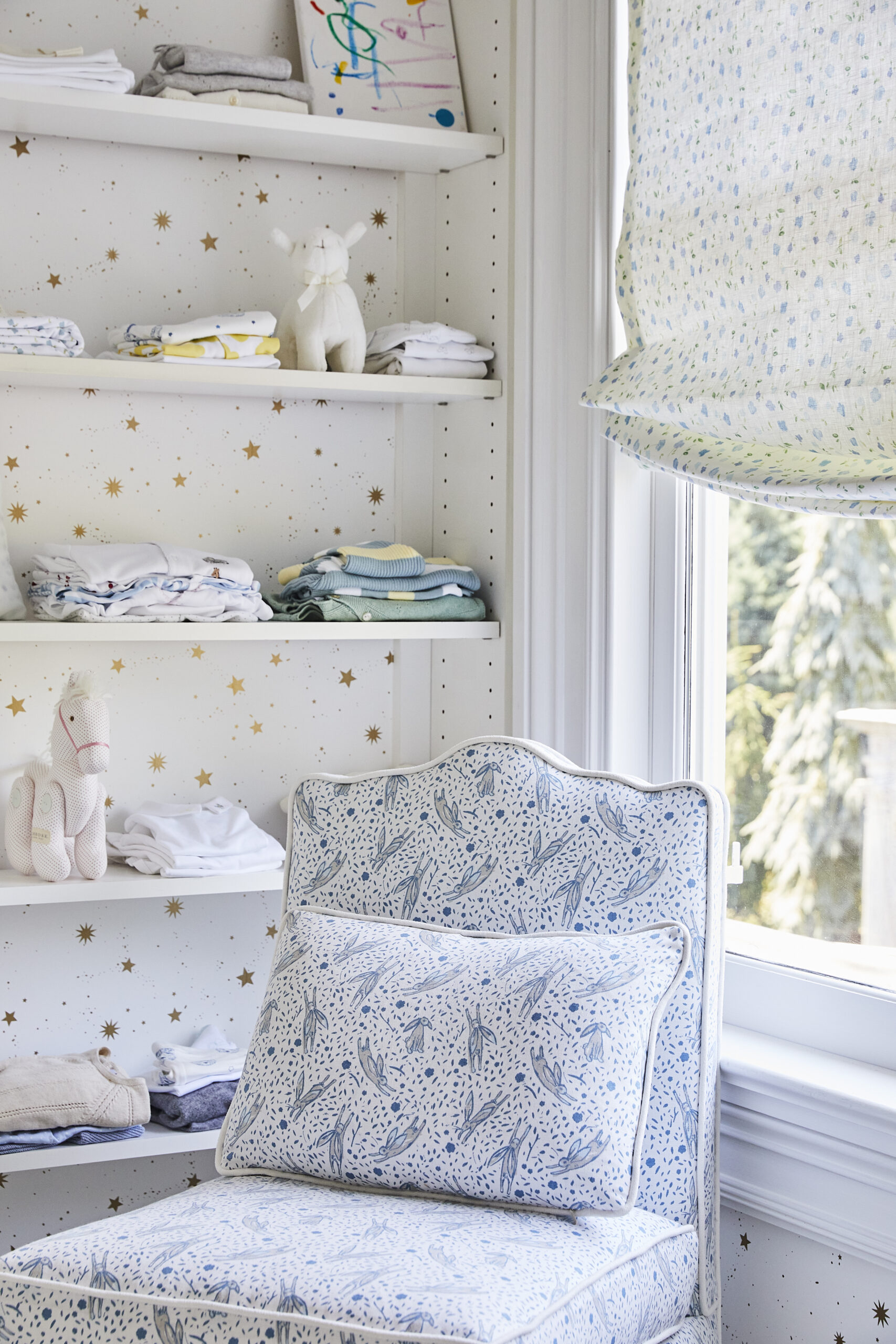 Desired Usage
It's important to know where and how you plan on using your fabric, as this will determine which high-performance attributes you should look for. Designing an outdoor sofa to host poolside hangs? A fabric with water-resistance should be on your shortlist. Creating pintuck drapes for a sunny window? Be on the lookout for a fabric with light fastness. Your desired utility should determine which type of high-performance fabric you source.
Appropriate Care
Note that high-performance does not mean "everything-proof." Easy-to-clean, high-performance fabrics will stain if left untreated. Clean according to the fabric's unique care instructions—if you're a designer, leave your clients with a care guide on install day! Additionally, to prevent wear and tear from the elements, outdoor fabrics should be covered when not in use. If you follow the cleaning and care instructions specific to the fabric type and finish, it will last you for years and years to come.
Shop a few of our favorite high-performance fabrics below.