Like basting stitches (which have nothing to do with cookery), the term casement fabric is a little misleading. It's easy to assume the fabric is similar to muslin and intended only for lining things (pillowcases, perhaps?), but that's hardly the case! Casement fabrics are meant to be seen and intended to serve as lightweight window curtains.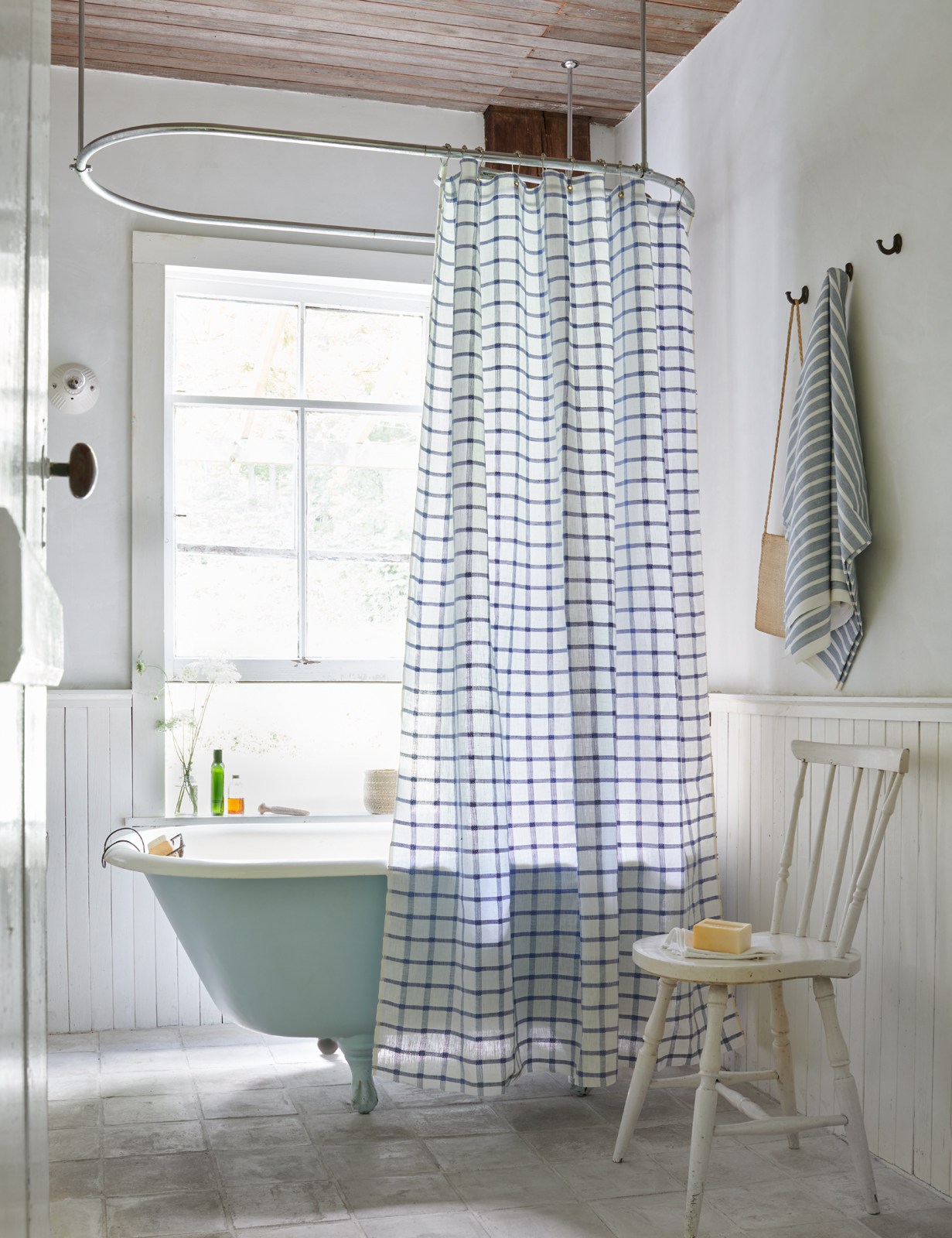 Distinguishing Casement Fabrics From Sheers
Like sheers, casement fabrics are designed to let in light while providing privacy, and they can be used on their own for a casual, airy feel or paired with drapes for a more formal look. But unlike silken sheers, they are typically made of a fabric with a more open weave and a heavier, more textural appearance. Always drapey, they provide more structure and privacy than their sheer cousins while still allowing a fair amount of light penetration.
Making the Case for Casement Fabric
Beyond beautifully filtering the light, casement fabrics can enhance the atmosphere in a host of other ways: They can absorb sound in a room full of hard surfaces, they can soften architecture without hiding it, and they can add a tailored look without any heaviness. What's more, they're often available in double widths and can be railroaded, which makes them perfect for creating long swathes of billowy, seam-free curtains.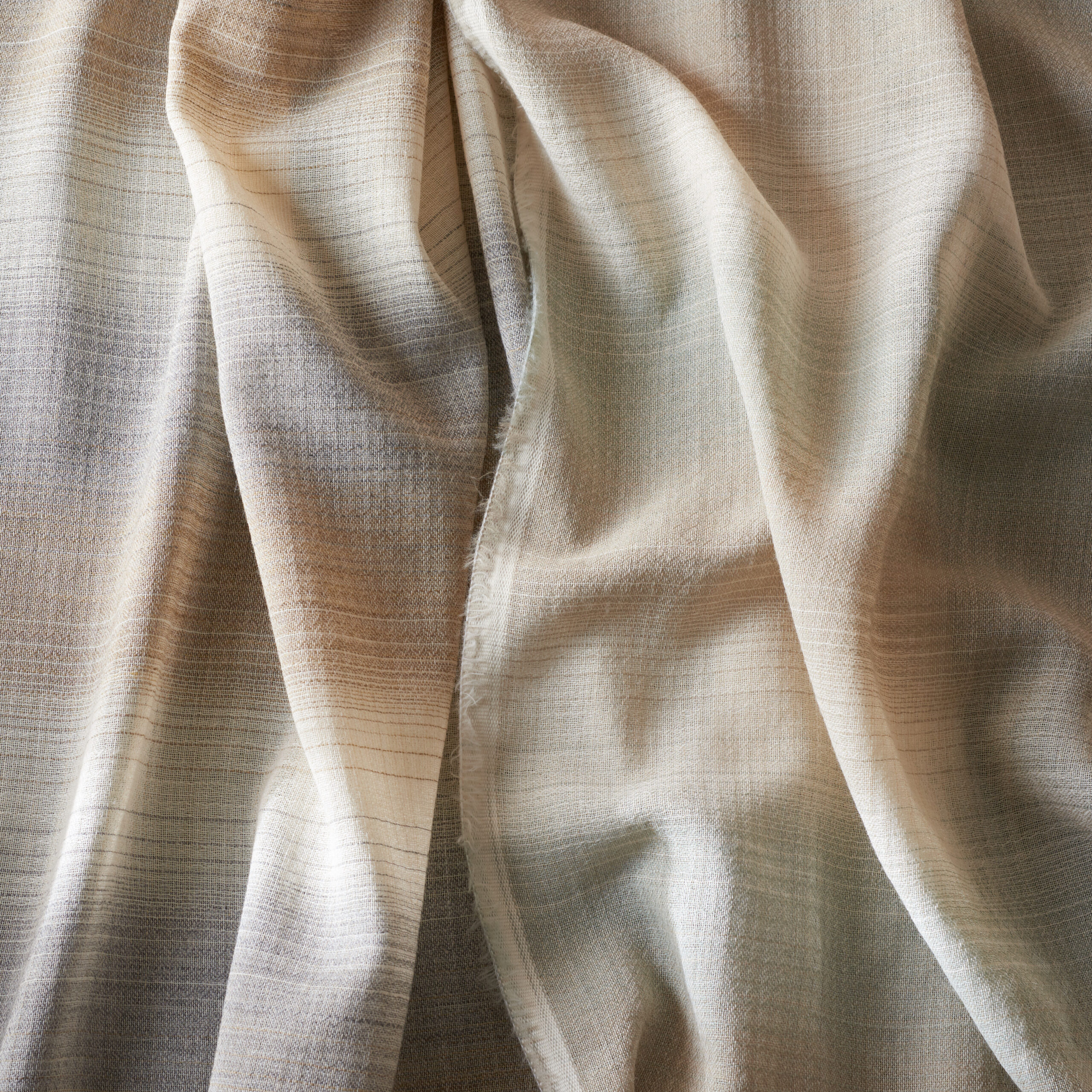 Putting These Fabrics in Their Place, Beautifully
Given their ability to enhance—not hide—architecture, it makes sense that casement fabric curtains gained in popularity in the 1950s, when modernist homes and offices with vast window walls began to appear on the scene. That's when renowned textile artists like Anni Albers began collaborating with architects to create casement fabrics that would uniquely complement this new style of building.
Thanks to pioneers like Albers, casement fabrics are now available in a wide range of materials and styles that stretch far beyond traditional cotton in white, cream and beige. Take, for example, Schumacher's Horizon Casement, an open-weave wool blend with a gorgeous, irregular ombré that has an elegant, ethereal look. Or Arabesque Maze from designer Mary McDonald, an airy sweep of washed linen with a fabulous abstract fretwork pattern. And then there's Talitha Embroidery, which is chain-stitched with exotic floral medallions.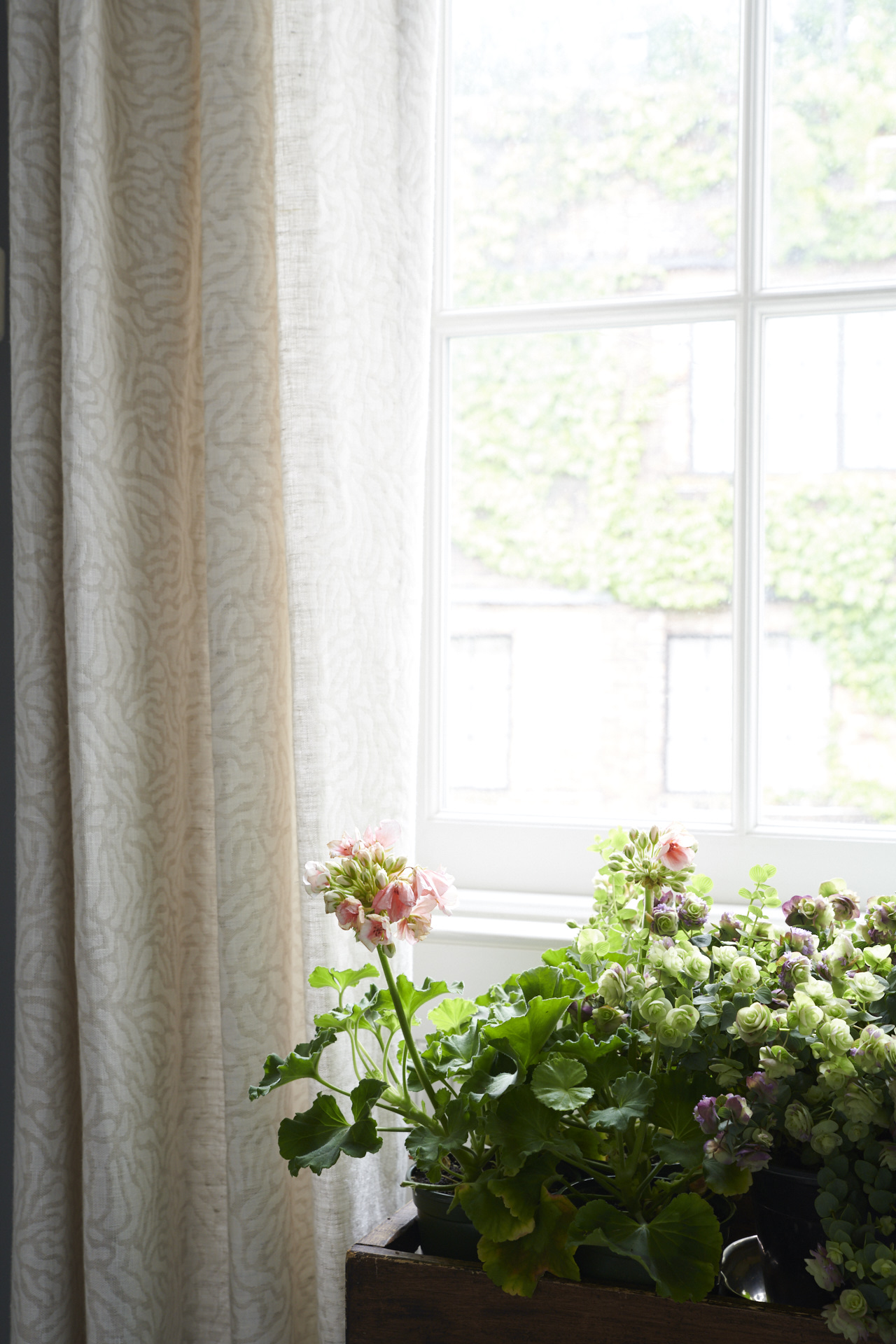 When selecting casement fabrics, it's important to consider where you intend to use them. Because of their lightweight, airy feel, they're ideal for large windows and sliding doors in living rooms, sunrooms, and other areas where daylight is always desirable. In bedrooms, they're best paired with heavier curtains or blackout shades for maximum privacy and light-blocking abilities.
Explore a few of our favorite casement fabrics below, then browse our full selection of casement fabrics and sheers here.